How to understand security when shopping for smart home tech.
By jonnathan.rivas
Wednesday, September 6, 2023
Use these tips to choose smart home technology that simplifies your daily home routines and keeps your home secure.
With smart home devices available from a variety of brands and for a range of applications from smart lighting and TVs to smart security systems and voice assistants, shopping for secure smart home technology often feels complicated. We know smart home technology is convenient, but how do we know if it's safe? Use the tips below to choose smart home technology that simplifies your daily home routines and keeps your home secure.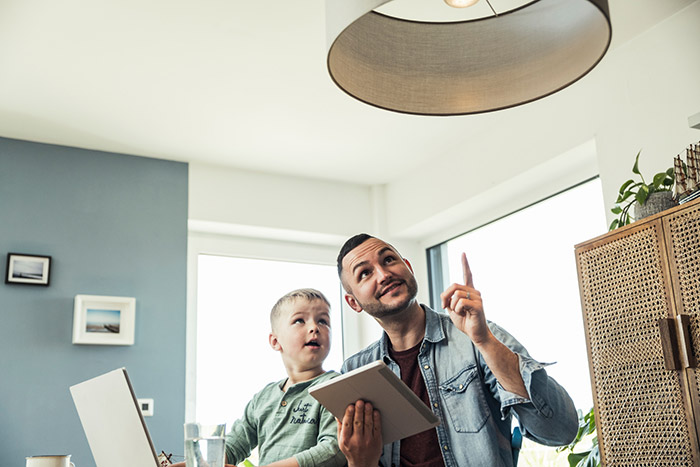 1. Research your options
Take some time to investigate the security and privacy options of the smart home technology you are shopping for. Use these questions to help guide your research:
What brands offer the technology solution you want? Do they have a trusted legacy?
Take smart security cameras as an example – you may find a low-cost security camera that offers all the features you are looking for, but the brand behind it doesn't have a proven track record or consistent customer care. This may be cause for concern – you'll want to know if the company has had any security breaches in the past and, if so, how they have been handled.
Are existing customers happy? Read reviews.
Carefully reading customer reviews will help inform you of any potential security risks, customer service experiences, and ease of enacting a product warranty. Concerns brought up by existing customers can help direct your further research, or you may find positive reviews that give you confidence moving forward with your purchase.
Are there security measures and a privacy policy in place?
Some smart home technology like security cameras or voice assistants may send recordings to their manufacturer's servers. It's a good idea to know how these systems work so that you can know if you are comfortable with the process or not. For example, voice assistants usually have a "wake word" such as "Hey Alexa" that triggers the device to start recording your voice. Often, you can activate a light or sound signal on the device to let you know when it is listening or turn off a physical button or switch to stop the device from listening. You also want to check if there is a privacy policy for the device so you know if and how recordings are stored and who has access to listen to them – you should be able to opt out of having any personal information collected and/or be able to access and delete any data it collects. Knowing these security measures can give you confidence to purchase a device you can trust.
Is there a product warranty? If so, what are the warranty features?
A Product warranty is a good sign that a company will stand behind their smart home technology devices and have tested that their products are safe and reliable. Responsible companies will want to provide their customers with warranty features that show confidence in their product and care for their existing customer base.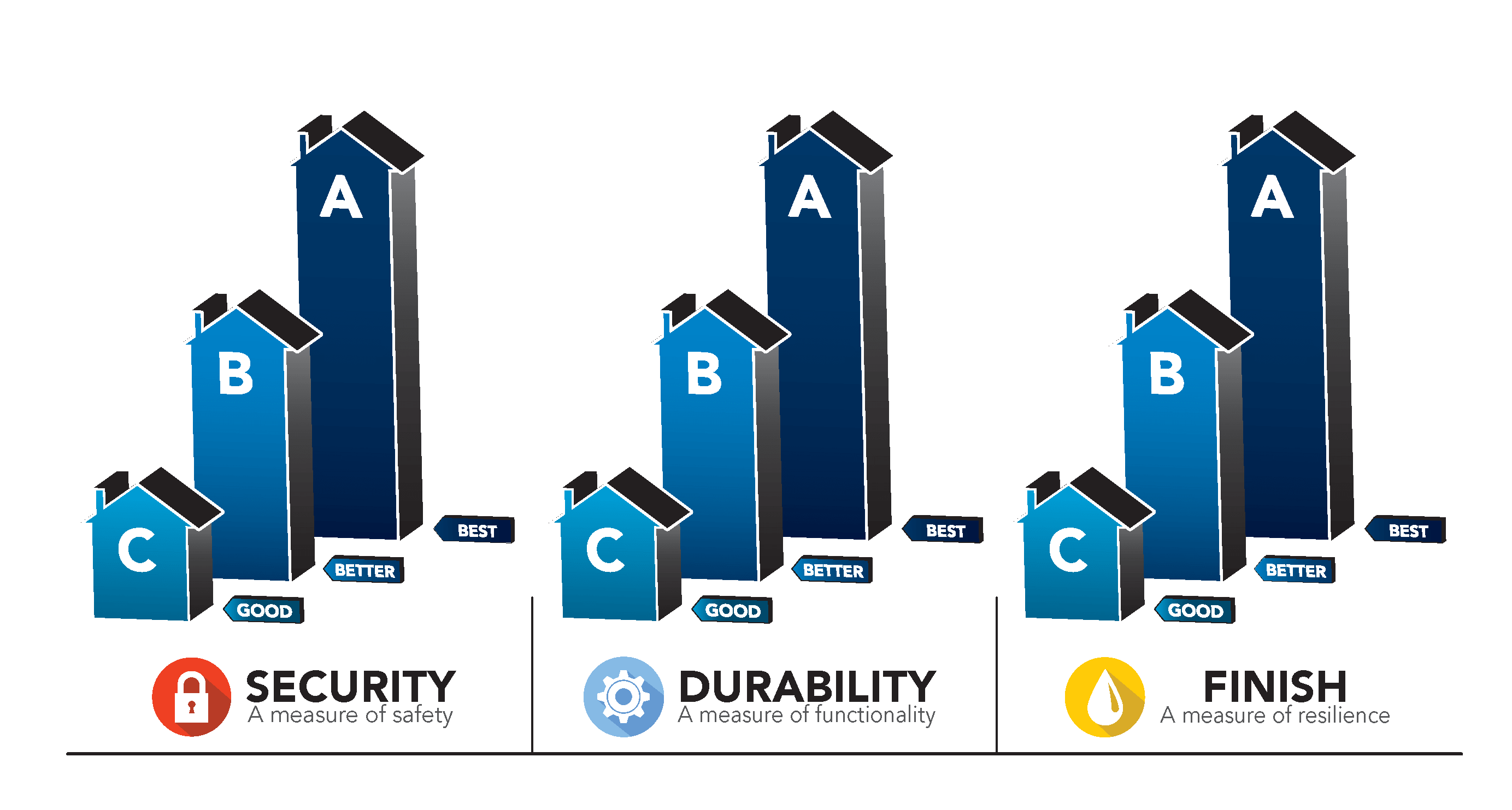 2. Understand security ratings
While many smart home technologies may not have consistent third party gradings for security, you can often find independent ratings online where reviewers have set a consistent scale by which to evaluate different products within the same smart home category. For example, Common Sense Media conducted their own privacy evaluation and rating of popular smart speakers with virtual assistants, specifically gearing their analysis to help parents and educators in their decision-making process.
Helpfully, smart locks do have a consistent grading system through a group of industry experts called the Builders Hardware Manufacturing Association (BHMA). The BHMA has set national standards specific to residential hardware for security, durability and finish so you can have confidence in choosing the safest smart lock for your home. Their rigid criteria tests hardware to ensure that it meets either a C (good), B (better) or A (best) grade in each category. Most Schlage smart locks have earned a grade of AAA, meaning they are graded best for all three categories. Because Schlage smart locks feature advanced security measures, they are a smart choice for any home.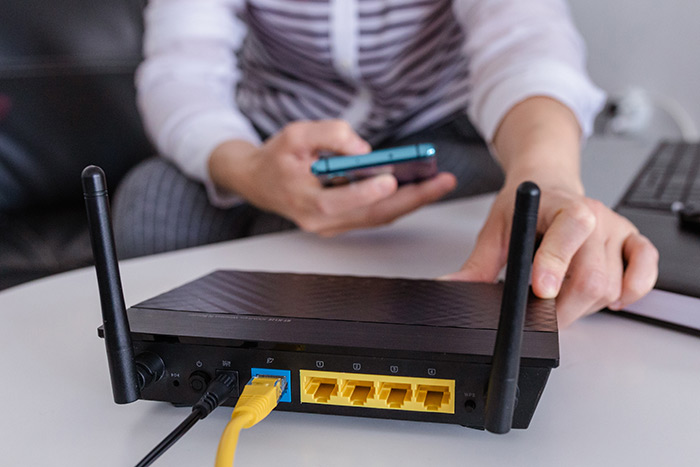 3. Secure your network
Keeping your internet router secure is vital to the safety of your smart home ecosystem. First, make sure that you update the factory default name and password of your router. Choose a network name that has no connection to your physical address; this can help prevent hackers from finding your network. Make sure to use passwords that are strong and unique – a good rule of thumb is to use a minimum of 10 characters including uppercase letters, lowercase letters, numbers and symbols and to avoid obvious personal information.
Once you have set a custom network name and secure password for your WiFi, we suggest double checking that your router has an established encryption method. WPA2 is the most common encryption method – if your router is running a lower method such as WEP or WPA, you may be at risk of a cyber attack and should consider upgrading your router.
A final safety measure to consider is setting up a "guest network." This gives you an option for guests who want to use your WiFi so that you don't have to spread your login credentials far and wide. Using a guest network is also the smartest option for connected smart home devices.
At Schlage, we help you protect what matters most. From the moment you decide to upgrade your door hardware, Schlage is there for you with customer care, support and guidance to find the best solution to transform your home into a haven. Ready to learn more about our secure smart locks? Check out our get help deciding tool to learn which product would be the best fit for your home.