Home improvement projects to complete in January.
By jonnathan.rivas
Tuesday, January 18, 2022
Use this checklist of DIY and home improvement projects to keep everything working efficiently, looking stylish and protecting your family.
A new year brings new opportunities, even for your home. Use this checklist of DIY and home improvement projects to keep everything working efficiently, looking stylish and protecting your family. We also have some ideas to help you plan for the future, impact your community and make smarter purchases on the things you need for your home. Be sure to download our
January home improvement checklist
, too.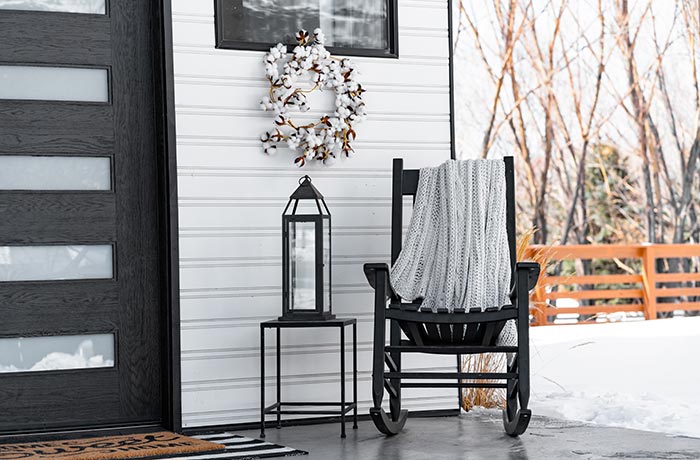 Indoor home checklist
Check these items off your to-do list when heading outside just doesn't sound fun.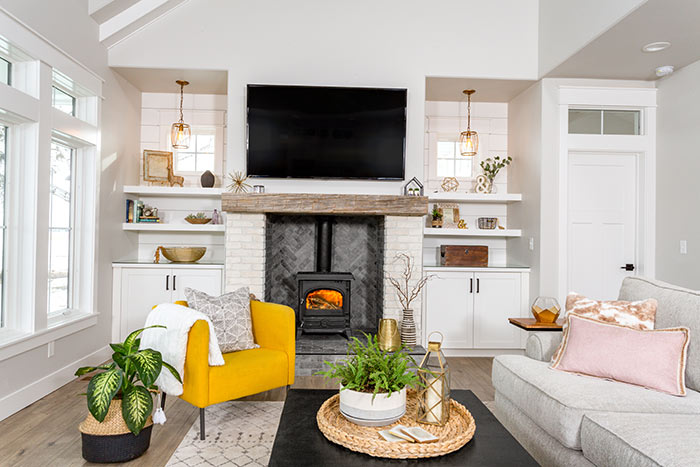 Check safety devices and replace batteries.
This includes smoke and carbon monoxide detectors as well as fire extinguishers, radon detectors and smart locks. Make sure they're still working and install new ones as necessary.

Protect pipes from freezing.
Frozen pipes can burst, which can then lead to leaks, flooding and headaches. Insulate your pipes and keep your thermostat consistent and no lower than 55 degrees, even if you're away. Keeping your garage door closed can help, too.

Improve lighting.
Long winter nights can feel less dreary with better indoor lighting. Change your bulbs or install new lighting in a dark corner. Clean your lampshades or switch to ones that let more light through. The extra illumination will not only improve your mood but can improve your security, too. Place your lights on an automatic timer to make your home look lived in.

Refresh play spaces.
Organize board games, clear out toys the kids don't use or were replaced with recent gifts and raise the coziness of your home theater. There's still a lot of winter left, so now's a great time to give these spaces a lift.

Organize closets.
Declutter to start the new year with a fresh outlook. Your bedroom closet is the obvious place to tackle, but don't forget linen and storage closets, entryway and coat closets, and even that weird little one in the basement that looks like the entrance to a troll house.

Create a healthy kitchen.
If this is the year you eat healthier, set your kitchen up to help you succeed. Beyond clearing the junk food out of the pantry, look at your floorplan. Do you have enough workspace so you can prep healthy meals? If not, find ways to clear the countertops. Purge unused appliances and solve your storage dilemmas for all those serving utensils, Tupperware lids and baking sheets. Improve cabinets with pull-out shelving and lazy susans to help you find things more easily so it's less of a hassle to cook.

Maintain hardware.
Clean your door hardware to start and use it as an opportunity to inspect it really well. If it doesn't latch correctly, the knob tends to come off in your hand or there are dings and scratches in the finish, consider replacing it. It's a quick and simple job, perfect for the post-holiday bustle.

Conquer hidden dirt.
All those places that rarely see a rag – under the toaster oven, behind the fridge, beneath the couch cushions, behind the toilet? Now's the time to give them a good scrub, vacuum and shine.

Update or create a home inventory.
A home inventory can be extremely useful for insurance purposes. After the holidays is a great time to update it and make sure new items are recorded.

Organize paperwork.
Focusing on two areas here. First, cull through warranties and instruction manuals. Toss those that are no longer valid or that go with items you don't own anymore. Second, collect financial records and anything else you'll need to do your taxes. Remember your digital records as well as paper copies.
Outdoor home checklist
With colder weather, it's good to keep your outdoor to-do list short. Even in winter, though, here are four things you'll want to take care of to keep your home safe.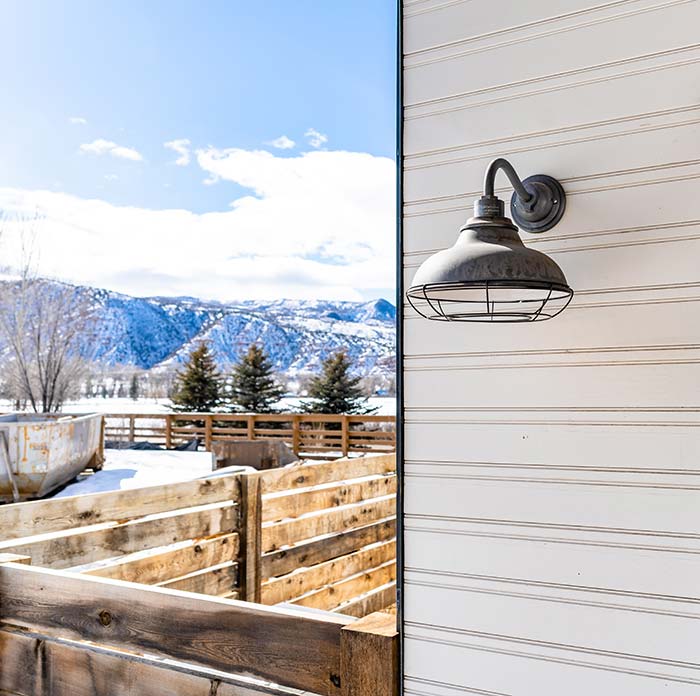 Maintain trees and bushes.
Although we don't think of landscaping in January, you'll want to inspect trees and bushes for winter storm damage. Knock heavy snow from branches. If there are weak spots in the branches or trunk, trim them or call in a pro to remove them before they fall and cause damage to your home, car or someone visiting.

Inspect for storm damage.
Especially if you had harsh December weather, check the exterior of your home for damage caused by ice, snow and wind. Keep an eye out for missing shingles, damage to brickwork and siding, and leaks.

Start planting
Yes, you can grow flowers and vegetables in January. What you grow depends on your zone. For the really cold regions, focus on indoor herbs. Warmer locales can start seeds for tomatoes, peppers and onions indoors and have them ready to transplant when the temps rise.

Remove holiday decorations.
When you're ready to call an end to the festivities, pack everything up and take this chance to get rid of décor that doesn't bring you joy. If you didn't display it this year, donate it. For the items you do keep, label boxes clearly, wind light strings neatly and organize everything as much as possible to make next year's holiday even easier.
For the future
Some projects require a bit of extra planning. Start thinking about these tasks for upcoming months.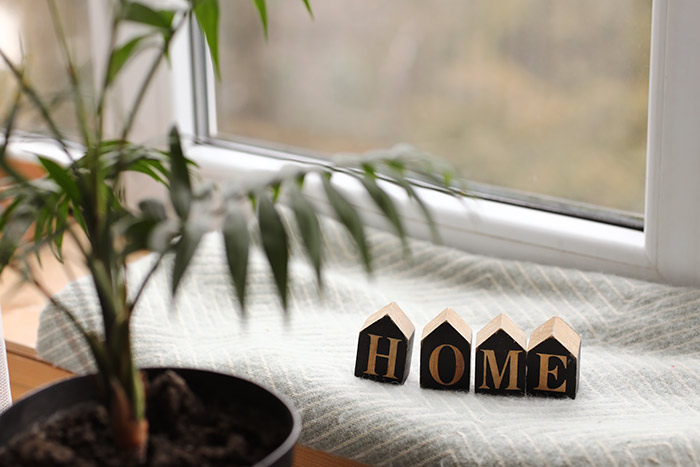 Plan major remodeling and decorating projects.
Start with a dream list, then whittle it down based on your plans for the new year and what you can handle. Do you plan to sell your home in the next 12 months? Will your family grow or will kids move out? Is retirement and downsizing on the horizon? Are you going to adopt a puppy and need better fencing? You might also want to create a budget and a strategy for saving up for those bigger jobs.

 Set fun New Year's resolutions.
Skip the "lose 10 pounds" goals and try something like "learn how to refinish an old side table" or "grow a vegetable garden." Then check out this step-by-step guide to keeping your DIY resolutions.
For the greater good
Lend a helping hand to someone in need or just to make them smile.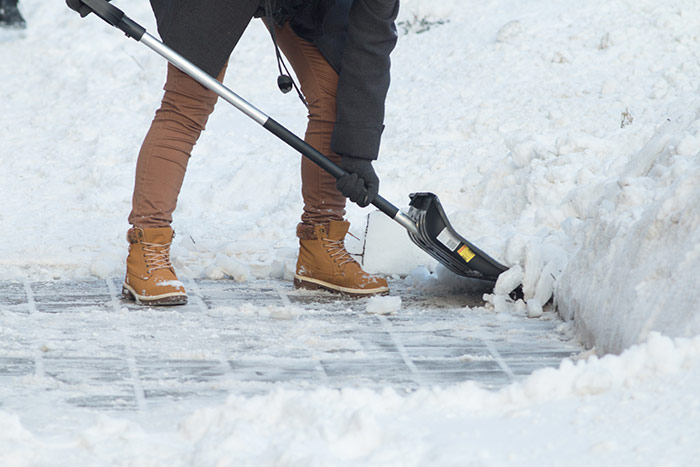 Shovel a neighbor's driveway.
Whether it's an elderly neighbor worried about slipping on ice or someone who just hates to be in the cold, clearing their drive is an incredibly nice gesture. Make them happy, keep them safe, maybe get a plate of thank-you cookies for your effort.

 Make time for yourself.
In the holiday chaos, you might have forgotten what it's like to just relax. Carve out some time and a calming spot at home to do something just for you.
In case you missed it
We get it. Some things just don't get done when you want them to. Here are a few home DIY projects you probably wish you'd taken care of earlier this winter.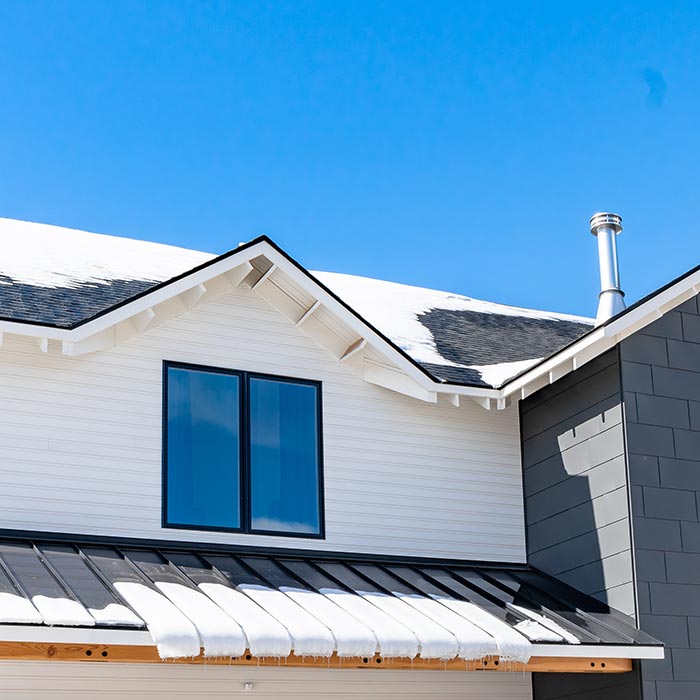 Update your emergency kit
Restock your first aid kit and make sure you have plenty of back-up supplies in the event of extended power outages from winter storms. At a minimum, you'll want a flashlight with extra batteries, portable cell phone charger, non-perishable food and water, and spare blankets.

 Prevent ice damming.
An ice dam traps the snow and can cause leaks around your roof line. Use a roof or snow rake to remove the snow and ice after each storm.
Time to buy
Looking for a great deal on home goods, electronics or tools? Some items are best purchased at specific times of the year. Here are some of the items Consumer Reports says are great buys in January.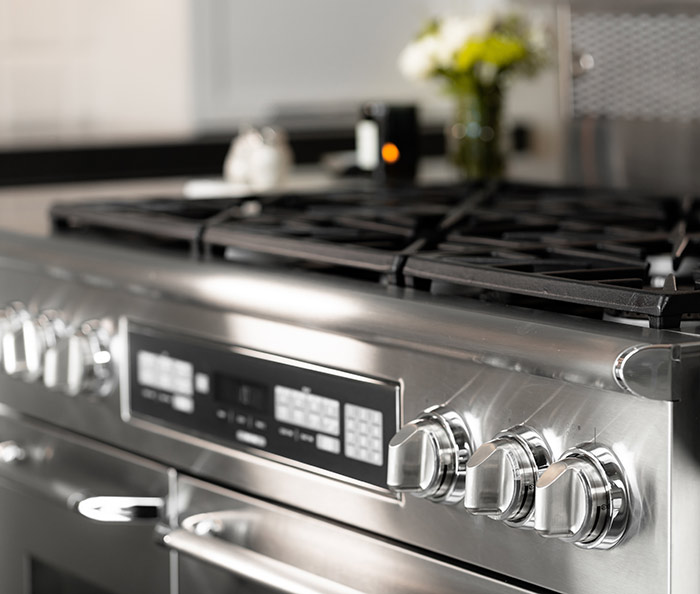 Appliances: Wall ovens, humidifiers

Electronics: Televisions, sound bars

Fitness equipment: Elliptical machines, treadmills

Home goods: Bedsheets, scales
We know there's a lot on this list and you might not have much experience with some of the tasks. Find advice and how-to guides for a variety of DIY projects at the Schlage blog.