Home security steps you should take during the holidays.
By jonnathan.rivas
Saturday, December 12, 2020
With a combination of smart home technology and a little common sense, your holiday season will be as merry as it is worry-free.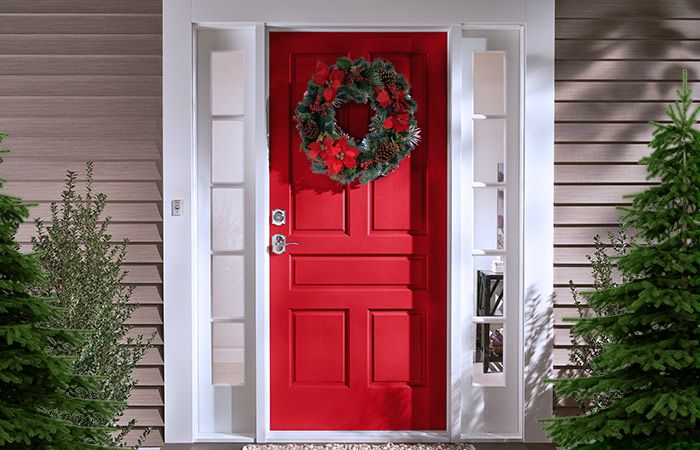 The holidays are here and soon you'll be traveling to visit family and friends, hosting guests at your home and eagerly anticipating the delivery of your share of the nearly 2 billion packages that are expected to be shipped this holiday season. Take some advice from the pros at Schlage and make sure your home is secure all season long.
With nearly half a million homes burglarized during the holidays and robbery rates rising an average of 20% around this time of year, there's no time like the present to check home security off your holiday list!
With a combination of smart home technology and a little common sense, your holiday season will be as merry as it is worry-free.
Install a home security system
A home security system can decrease your chances of being burglarized by nearly 60%. Options range from 24/7 surveillance by a third party to a DIY setup that you manage and monitor on your own using your smartphone or other connected technologies. Deciding which is best for you depends on your budget and the level of control you wish to have over your system. With most systems going wireless, you can easily install motion and entry detectors around windows and doors and an audible alarm to alert you and your home security provider of a potential breach.
Install smart home security devices
You can take home security to the next level by installing smart home devices that allow you to use your smartphone to monitor and control your front door locks from anywhere. Install programmable smart lighting throughout your house in addition to your front porch and garage. Install security cameras that you can watch remotely. You can even connect these to a smart doorbell to see who is coming and going.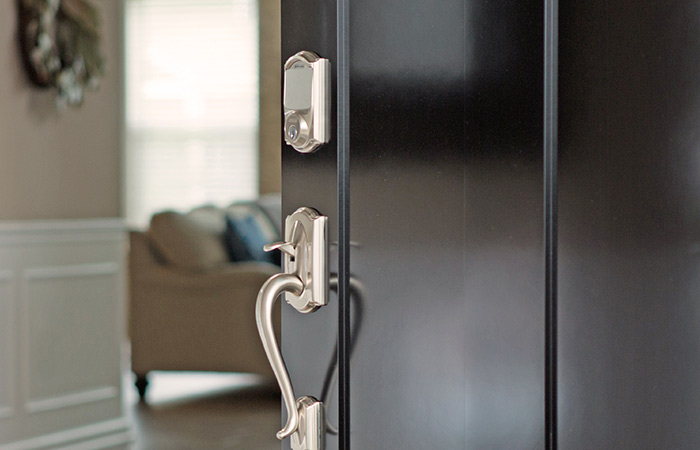 Connect a smart lock to your security system
Connect smart home security devices to any number of Schlage smart locks that integrate seamlessly into today's most advanced home automation systems. They provide the convenience of keyless keypad entry and allow you to monitor and control access from your phone. Schlage offers a wide range of connected locks that deliver both security and peace of mind.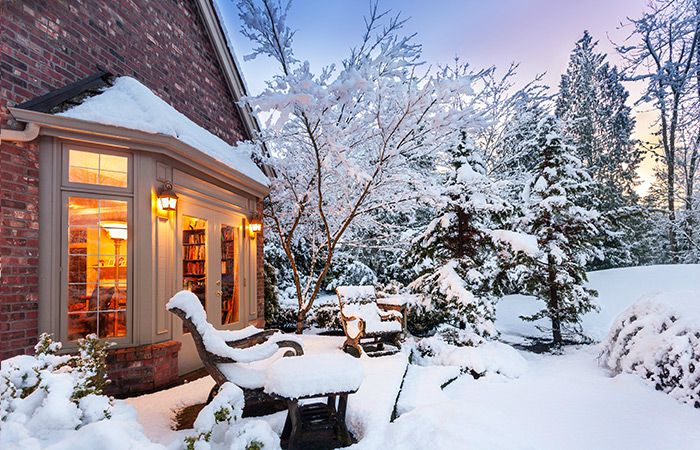 Keep the exterior lights on
The best way to deter intruders is to keep the exterior of your home well-lit. Motion sensor lighting can both alert others that someone may be nearby and make the intruder turn away. Projected and architectural lighting can provide a holiday lightscape or a simple highlight as well as a bright, visible deterrent. The best part? According to Ted Roberts, the Style and Design Chief for Allegion, lighting is one of the most affordable ways to provide both security and beauty through the holiday season and beyond.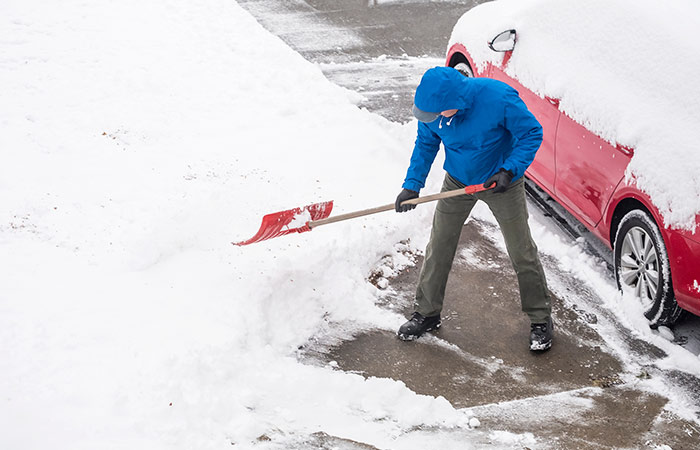 Make your home look occupied
There's nothing more enticing to a home intruder than a home that appears to be vacant. Triggers that signal this include mail piled up by the front door or a house that remains dark during all hours of the day. Ask your Post Office to hold your mail until you return or a nearby friend to collect it each day. If you have installed a keyless lock, you can assign a code that allows a trusted friend or neighbor to place your mail inside and check on any plants or pets. Also consider smart lighting that will turn on and off at different times of the day to give the appearance that someone is home. If it is expected to snow while you're away, arrange for someone to clear your sidewalks and driveway.
Keep valuables away from windows
Burglars prefer to get in and out of a house as quickly as possible to avoid being caught. Having a clear view of a valuable item will make your home a target. Keep valuables out of sight and install blinds or curtains for even more protection. The same goes for packages you leave in your car. The few extra seconds you spend to secure your packages in the trunk or to cover them on the floor in the back seat will pay big dividends later.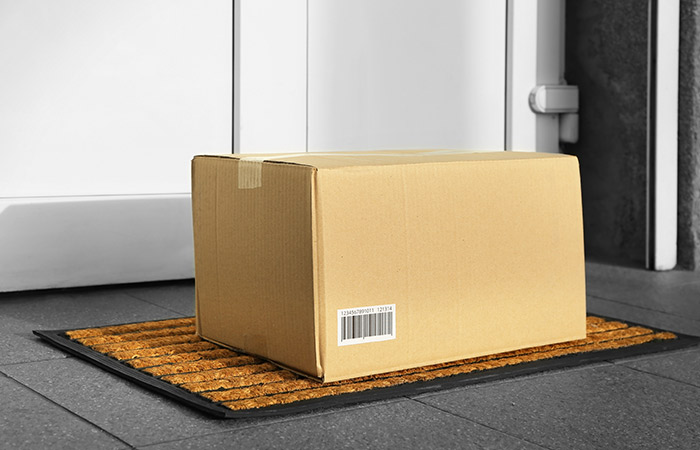 Keep your package deliveries safe
Most of us worry this time of year about our packages being stolen. Asking neighbors to retrieve them for you, asking your delivery professionals to leave them in an inconspicuous location, redirecting your packages through the USPS, UPS or FedEx websites ¬– these all offer simple, common-sense solutions that can keep your deliveries secure. Another great option is to use a package delivery lockbox. Remember, thieves are looking for a quick and easy score, so even the smallest deterrent can make a big difference.
Keep your travel plans off social media
By all means, let your family, close friends and neighbors know you will be gone so they can keep an eye on things. But as excited as you may be to get away, don't post your holiday travel plans on Facebook or Twitter and don't broadcast your adventures on Snapchat or Instagram. Trust us, no matter how much fun you're having, it can all wait until you return!
Make a holiday security checklist
Finally, before you set off on your holiday travels, make a short to-do list so you don't overlook something.

Notify your neighbors that you'll be gone.
Pause your regular mail, newspaper and any other scheduled deliveries.
Arrange for your packages to be delivered securely or re-directed.
If you have a product like a Schlage Connect™ Smart Deadbolt, make sure you assign custom security codes for any family, friends or neighbors to whom you wish to grant access while you are away.
Program your home automation system to make sure your lights and other connected systems go on and off when you want them to.

With a small investment in the latest technologies and a little know-how, you'll be all set for the holidays. What extra steps do you take to make sure your home is safe and secure? Give us your best tips by sharing with us on Facebook. And make sure you're ready for the holidays with the safety, simplicity and style of Schlage.